Real estate developers often turn to The Wilbert Group years before opening new properties. That's because Wilbert knows how to strategically use branding, PR, social media and design to drive
results at each stage of development—from entitlement to grand opening.
Three years before opening its 135-acre mixed-use development in
Forsyth County, Georgia, RocaPoint Partners enlisted the Wilbert team.
We first focused on Halcyon's request for rezoning. We educated county commissioners and local residents through an email program and
secured media coverage highlighting the developer's commitment
to the community.
Following a successful entitlement process, our strategy shifted to leasing efforts. Media placements and social media were used to attract retail tenants. One headline said "Forsyth County's Own Utopian Mini-City Breaks Ground." Seventy percent of the site was committed and 100 percent of the food hall was leased more than a year before opening. Several retail tenants said the social media and media placements influenced their decisions to sign; they felt the energy and excitement.
We used a multi-faceted strategy to grow a local audience of advocates. We launched a podcast, created a newsletter program and grew our social media audiences to more than 20,000 during construction.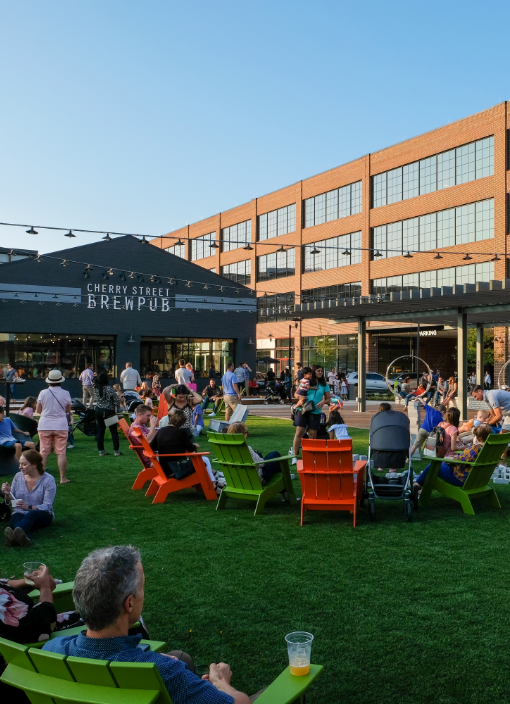 As the first tenant openings neared, Wilbert hosted a social media influencer dine-around event, which included tastes and sips from 10 of the development's new restaurants. The event attracted 13 foodie influencers with a combined following of 250,000. Wilbert also collaborated with a fashion influencer with 100,000 followers to promote the opening of three women's boutiques.
Wilbert secured coverage about opening events in media outlets such as Atlanta Journal-Constitution, Southeast Real Estate Business, WSB-TV, and 11Alive, and also used compelling content, including video, to build excitement on Halcyon's social channels.
When stores and restaurants opened in the fall of 2019, Wilbert had built such anticipation in the community that crowds poured into Halcyon for grand opening events and to shop and dine.
Wilbert continues to provide public relations support at Halcyon today, more than two years after opening, helping the internal team navigate challenging issues that arise, such as the pandemic and related topics, as well promoting tenants and events.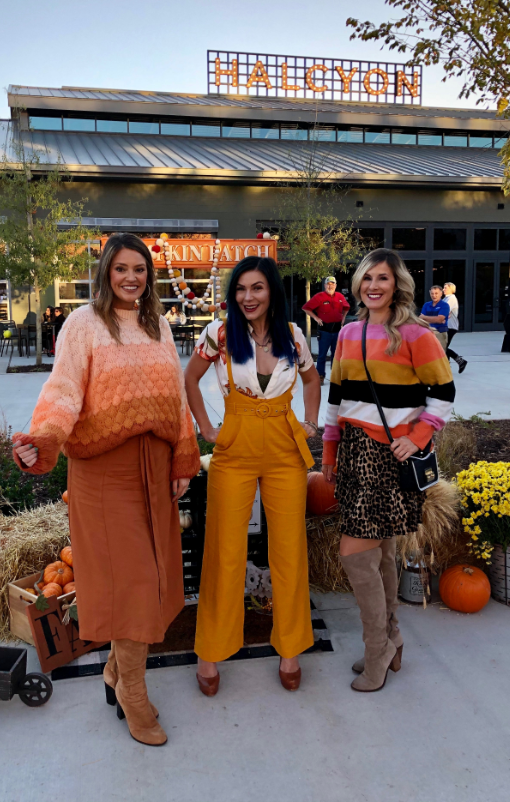 Media Hits (2016-2021):
687
Social media followers before grand opening:
24,000+