Our Unique Approach to Video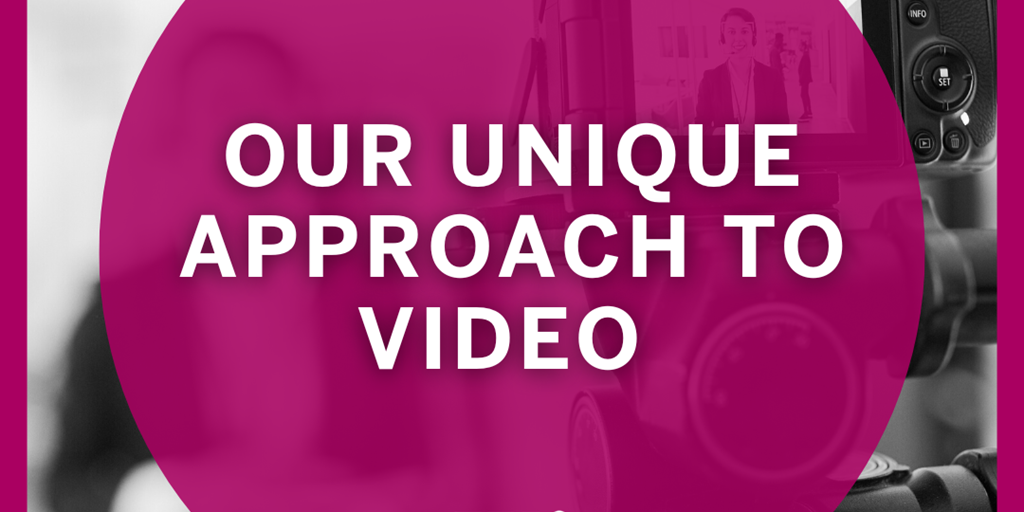 A lot of companies want to tell their stories through video, but can't find a vendor that makes sense. That's because the existing models don't work.
That's why we've created a unique model for video that a) delivers more value for the price b) makes sense in the context of today's social media landscape and 3) delivers content that is sophisticated and compelling enough to reflect our clients' brands. Like all meaningful innovation, our model was born out of a need in the marketplace.
But before I explain the solution, let's look at the problem.
A company decides they want to do a video. They hire a video company and spend $20,000. They share the video on social media or in an email newsletter. Maybe they show it at an event. They really like it but aren't sure it was worth $20,000. They want another video and that is another $20,000 because the whole process has to start again. This is too expensive for the amount of content and value they are getting.
Or maybe, in an effort to be cost-conscious, a company lets a marketing manager or intern shoot video with their phone for social media. It is cheap but not strategic or professional. Ultimately, it diminishes the brand.
Neither of these models makes sense.
Here's how we do it at The Wilbert Group: Most of our video clients are on retainer. They are paying a monthly fee for video. Because we can do the work in batches, the price-per-video goes down. Clients may pay as little as $500 per video with a robust program.
Also, since we are shooting video consistently, we are building a library. Sound bites and shots that don't make it in the current project are not lost forever as they would be in the old-school scenario. Instead they are labeled and stored. We later use them for a different purpose, such as an Instagram Reel with an employee sharing a single key talking point, or a mash-up of construction progress.
Different types of video, including horizontal versus vertical orientation, are needed for different platforms, and our lead videographer Sam Wilson has developed best practices to make sure we leave shoots with everything we need for immediate needs and for future possibilities. He is not creating one video for one platform; he is creating several videos for today and building a library for infinite future use.
Another factor complicating the landscape is the increasing popularity of Reels (short, vertical-oriented videos), which have the highest reach of any type of content on Instagram and Facebook, two of the largest social media platforms, as well as YouTube in the form of YouTube shorts. In today's world, we recommend brands leverage both professional video shot with high-end equipment and also fast-paced vertical video that can be shot and even edited on a phone. That duality is important. 
Our digital managers create many Reels for clients, and the work can be time-consuming and needs to be done in the moment to create a feeling of newsiness. Thus, they need to be done quickly, often not allowing for a full production shoot to get the content before we miss a trend.
Our team creates more Reels, and better Reels, because they have access to our professional video library. We are increasing quality and efficiency. As an example, with the supervision of Sam and digital vice president Merdith Pierce, one of our junior digital team members might shoot something fresh on a phone and meld it with existing beautiful drone footage from one of Sam's past shoots to create a dynamic social media content piece. 
If Reels are so popular, you may be thinking, Do I even need a professional videographer or can my new assistant or marketing manager just do it? After all, he is young and therefore comfortable with social media. The answer is no. This comes back to the need for sophisticated storytelling and strategic planning. You must tell the right story to the right people on the right channels. That means creating videos that look and feel professional, that work on the platform where you are putting them (website, email newsletter, Facebook, Instagram, LinkedIn, etc.) and that share the right messages. Our team members, working in partnership, will ensure you are putting your best foot forward.