It's Still Alive! PR Crises Frighten Major Brands Again in 2023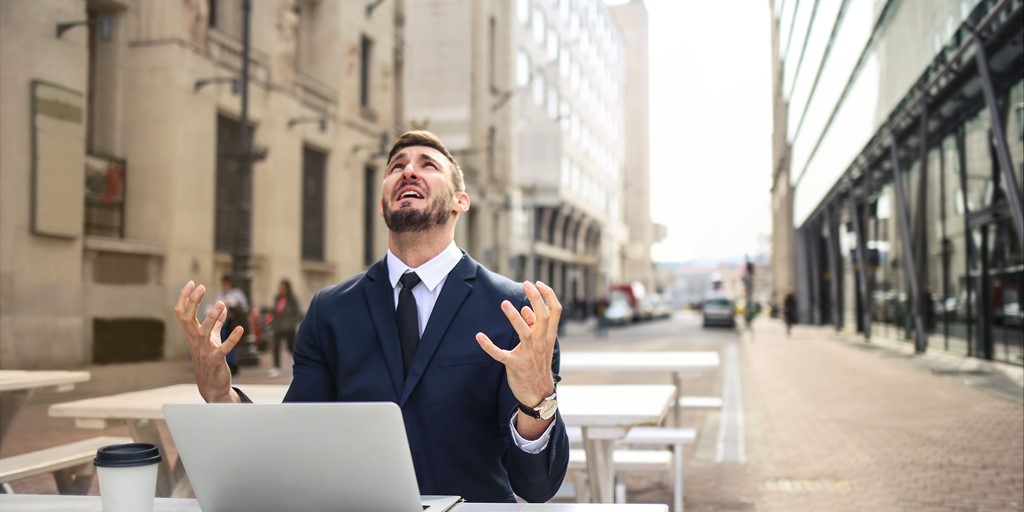 Lock the door. Pull down the window shades. Grab a knife from the kitchen drawer and sink into the fetal position. It's time for the scariest PR crises of the year.
Halloween is always the perfect moment to look back (as in behind your back!) at those crises that caused brands a heap of harm and saw them scramble to escape the danger. And each time you thought the danger had passed – the villain was dead, lessons were learned – it popped up again at a different corporation.
Atlanta-based Norfolk Southern endured the first big scare of the year when a train derailed in eastern Ohio in early February, resulting in a fiery wreck involving freight cars carrying hazardous materials. The company then spent the next several weeks trying to get its public relations response on track, causing further damage to its brand reputation.
As I wrote a few weeks after the derailment, the best way to protect that reputation amid a major crisis is to respond quickly, show concern, provide regular information updates, and demonstrate that the company's leadership – especially the CEO – is taking this seriously.
Companies in crisis need to be transparent, accountable and visible. 
Instead, in the early days of the crisis, Norfolk Southern (1) skipped an important community meeting, (2) did not put its CEO, Alan Shaw, front and center in any meaningful way, and (3) was clumsy in its efforts to demonstrate concern for the citizens of East Palestine. The company also initially promised a paltry sum – $25,000 – for assistance, although that number ultimately increased significantly.
The railroad's response improved over time, and Shaw became a more public face of the company, but a lot of unnecessary brand damage was done in those first few weeks. 
Just as we were trying to forget the smoke-filled images of the derailment, we saw a knife plunged into the back of beloved beer brand Bud Light. On April 1, as part of a March Madness promotion, transgender influencer Dylan Mulvaney posted a video on Instagram of her posing with multiple cans of Bud Light.
Suddenly, Bud Light was under attack. Celebrities and conservative commentators criticized the inclusion of Mulvaney in the marketing campaign and called for a boycott. Kid Rock posted a video of himself shooting a stack of Bud Light cases. (No, not the beer!) A Texas congressman posted another video showing his refrigerator – ahhhh! – devoid of Bud Light.
A crisis was born, only beermaker Anheuser-Busch made all the wrong moves in response. It placed on leave two senior executives, including a marketing VP who previously had stated the brand needed to be more inclusive. The company went silent in traditional media and on social media. Weeks passed before CEO Brendan Whitworth put out a weak statement: "We never intended to be part of a discussion that divides people. We are in the business of bringing people together over a beer." And months passed before Whitworth gave his first TV interview yet dodged questions about Mulvaney – who responded the next day with an Instagram video in which she said she had endured "more bullying and transphobia than I could have ever imagined."
Said Mulvaney: "For a company to hire a trans person and then not publicly stand by them is worse, in my opinion, than not hiring a trans person at all."
While silence can be fatal in a crisis – as well as a horror movie – screaming also can be damaging for a brand. Enter Bog Iger, the CEO of The Walt Disney Company, who learned that saying the wrong thing can easily exacerbate a crisis. 
The initial crisis was the writers and actors strike against the Alliance of Motion Picture and Television Producers. Starting July 14, TV shows suddenly were without writers and went into rerun mode; production halted on new movies. Hollywood was at a standstill.
A month later, appearing on CNBC's Squawk Box, Iger made matters worse. He called the strike personally disturbing, the unions' demands "just not realistic," and the timing of the post-COVID strike "the worst time in the world to add to that disruption."
It did not help that Iger's comments came one day after the Disney board had given him a two-year contract extension on a pay package that allows him to earn as much as $27 million in 2023 alone. TheWrap and Town & Country both wrote that Iger makes much, much more than the median salary of his employees (500 times the median, said TheWrap; 1,242 times, said Town & Country). 
Fran Drescher, president of the Screen Actors Guild, responded that Iger's remarks were "repugnant" and "tone deaf." The Wall Street Journal doubled -down on "tone deaf" while Breaking Bad star Bryan Cranston accused Iger of "taking away our dignity and giving it to robots."
Alas, Iger toned down his comments a few weeks later during a Disney earnings call, saying he values the creative community and was "personally committed" to finding a resolution for the strikes. But, again, much damage was already done and the lessons of successful crisis PR abandoned in the early stages of a crisis – leading to a bigger brand bloodbath. 
So remember, when a crisis comes haunting, the importance of speed, transparency, accountability, visibility, showing concern, providing regular updates, and demonstrating that leadership takes this crisis seriously. And most importantly, don't run into the cemetery!