Ask an Expert: Social Media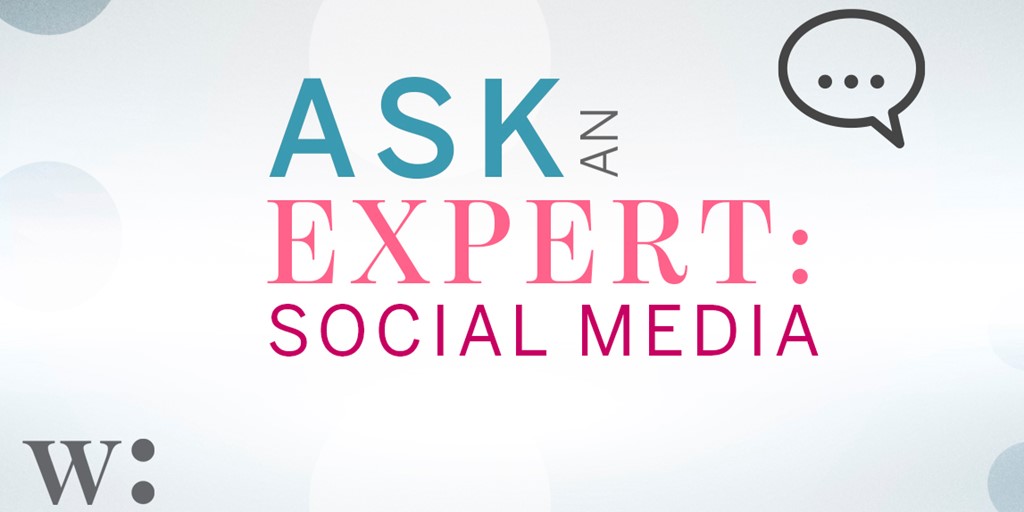 Social media has been at the forefront of the marketing world for years now, and most (if not all!) marketers and business owners know they must utilize social media as a promotional tool. However, with a bevy of social platforms, types of posts, ways to post, the social media world is your oyster, which can be both exciting and intimidating.
At Wilbert, our social experts are here to help clients navigate the wide world of social media, using our experience and know-how to answer common queries and create social media programs that are set up for success.
In this month's Ask An Expert blog, we tackle the social media questions we hear the most. Have others? Drop us a line on social media @thewilbergroup.

Q: How often should I post? Is there a right time of day to post for the algorithm?

A: This is probably the number one question we get, and to be honest, it's one of the least important tactics for success. Social media is highly algorithmic, and posts can live on users' feeds for days at a time. So, really, post time doesn't matter that much. We do follow a few basic practices: Post during the waking hours of your target audience, avoid posting during high traffic times unless you have something specific to say (i.e. holidays, elections, sporting events) and avoid posts on Friday afternoon and evening (most audiences are less active during this time).

Q: Why should I use paid social media?

A: Organic reach for company social media is very low; on Facebook, less than 2% of the people who follow your page will see your post in their feeds. Paid social media is a cost-effective way to ensure the people who follow you see your content AND you can reach a new audience in your target range. With paid social, we can reach exactly the people you want to reach, even down to people on your email list or your website visitors. Plus, paid social media is the best way to grow your following quickly when launching a new program.

Q: Can you target my prospects?

A: Yes! Most social media platforms provide audience tools that allow us to directly target your CRM list and reach the people on it if they use that same email address for the social media platform.

Q: How do we know if our social program is working?

A: It's not enough to post on social media and then hope for the best. You must constantly check your insights and analytics to see what content is performing, who you are reaching, and if you're getting the results you want. I like to look at Top Posts, which show the type of content that works best for your audience, engagements and engagement rate, month over month audience growth as well as audience insights and demographics to make sure you're reaching the right people.

Q: Is it okay to just delete negative comments?

A: Almost no company is immune from negative comments on social media. It's important to understand the difference between constructive criticism and trolling. We don't recommend blanket deleting ALL negativity; it may appear defensive or like you can't take criticism. If a negative commenter has a legitimate issue, sometimes you can turn a skeptic into a fan through honest response and empathy.

Q: What new social platforms should I keep an eye on?

A: TikTok is the new kid on the block and serves as an important lesson for those looking for the next big thing: Look at what your kids are doing. Gen Z is shaping the future of social media, and TikTok's wildly popular videos offer an opportunity for creativity and storytelling on a new plane.